SubTerra LLC is a plant-based pharmaceutical manufacturer committed to the production of Active Pharmaceutical Ingerdients (API) such as high value proteins and phytochemicals.


Using a variety of crops grown in our patented biosecure underground environment, we transform plants into efficient and affordable production systems for complex, life-saving biopharmaceuticals.

Our plant based technology offers the promise of unlimited, cost effective API produced in a safe, secure environment.


SubTerra is a Michigan registered operating company with office facilities in the White Pine, MI Industrial Park. Since 2000, the company has successfully completed numerous contract growing projects as well as grant based environmental research.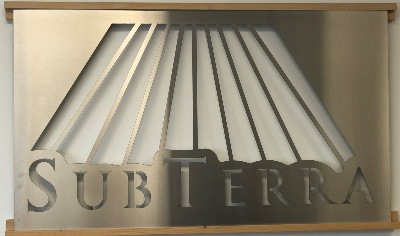 Copyright 2022 SubTerra LLC

Permission, reproduction or distribution without express written permission of SubTerra LLC is prohibited.

All rights reserved.